In this age of information overload, holidaymakers increasingly prefer a break from the treadmill of technological lives filled with 24/7 notifications and spam. Time to check in to eco-hotel Eremito – the name comes from eremita, meaning hermit – in rolling Umbrian hills south-west of Perugia.


Advertisement

Quite how remote the place is becomes clear two hours into our journey from Rome. Suddenly, our smart people carrier pulls up and we are transferred to a battered Jeep. The final stretch up a dirt track that follows is a series of bumps, near-vertical slopes and, at one point, driving straight through a river. The sight of the hotel coming in to view is a relief. As is the lack of phone signal.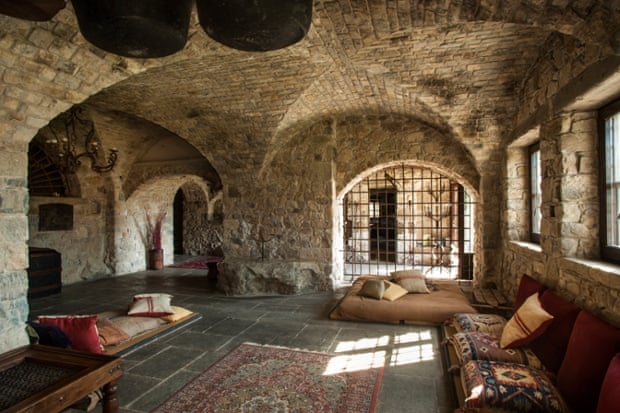 We enter through a narrow cloister-like passage: there are tiny spotlights in the floor that resemble tea lights, and real candles too, about 400 of them. An overpowering aroma of incense and the sound of Gregorian chant fill the air. The lobby is full of rugs and cushion seating, with a fire crackling in one corner.


As owner Marcello Murzilli is showing us around the hotel, a storm breaks outside – as if ordered to enhance the atmosphere. Murzilli, a fashion designer who set up the eco-friendly Hotelito Desconocido on Mexico's Pacific coast, is a warm and welcoming host. He explains the philosophy behind the experience as we sit in a small chapel at the top of the building. "In the middle of nature we are nothing," he says. Lightning flashes at the windows as he speaks.
The hotel is aimed at solo travelers, which means that even if you visit as a couple, you have to sleep apart. "Eat, pray, but don't love," as one of my fellow guests astutely puts it. The nine-square-metre rooms or celluzze, based on monastic cells, are simple but impeccably designed. A desk and chair are cut out of the local stone which has been used to cave-like effect to build this hermit's paradise. Traditional hemp-yarn sheets are not particularly soft but aesthetically perfect, even though they're a nightmare to wash, apparently. Light fittings have been handmade by artisans. It's all very Instragramable - if there was Wi-Fi.


Advertisement

There is something oddly luxurious about the simplicity of the place, which makes it an apt addition to the Design Hotels roster. Murzilli is interested in "the spirit of the essential" as a counter to the "many things in life we don't appreciate". His decade of research before opening the hotel a year ago involved visits to no fewer than 50 monasteries, and he believes he has come up with the perfect contemporary interpretation. A priest has been for a tour and approved. His dream guest would be Pope Francis.


Time at Eremito is best spent making the most of what is on offer within the walls, including the yoga and meditative spa facilities. But if you get cabin-feverish, the hotel is surrounded by nature. On a riverside walk from the edge of the grounds we spot wild asparagus and fennel growing in abundance; an overpowering scent of wild mint fills the air as green woodpeckers swoop by.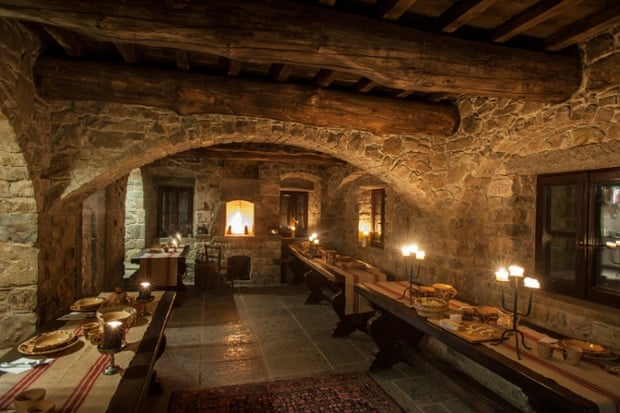 Food is vegetarian, unfussy and for the most part locally grown and homemade: Tuscan bean soup, very apt strozzapreti (or "priest-choker") pasta, and salads, all with lashings of olive oil. The only meal taken in silence is dinner, which is a bit awkward at first but almost pleasurable once you've got the knack of it.


After a soak in the Jacuzzi and a nap on the sun terrace looking out over the valley, I am feeling genuinely refreshed, and not just because of the lack of contact with the outside world.
Whether you are cut out for the monk's life or not, this is an ideal place to go to take some time out and recharge.