Top City Guide to Cardiff
Written by Gwen Bedford

Published in

UK Travel
Cardiff is talked-up as one of the UK's fastest growing cities with a global outlook in film and TV (the BBC and Pinewood have large bases here), but locals extol Cardiff's sense of camaraderie.
Grassroots cultural activity is increasing but often with assistance from established arts centres, such as the excellent Chapter.
"It's collegiate," says Kate Wasserberg, artistic director at pub theatre, the Other Room. "There wasn't an organisation in Wales that didn't lend us something."
That mutual assistance is particularly important for Cardiff's music scene, which, critics argue, gets little political support. In recent years, the city has lost several venues, including the Coal Exchange and the Point, due to a familiar mixture of noise complaints, business pressures and redevelopment. The 1,000-capacity Tramshed is a new addition but, says John Rostron, creator of Sŵn festival (October 21 – 23), music is still undervalued locally. There is certainly no shortage of musical talent or energy. Beyond cult Cardiff exports such as Gwenno and Joanna Gruesome, taste-makers flag-up a raft of emerging acts: Junior Bill's indie-ska; singer-songwriter Dan Bettridge; experimental pop crackpots Islet; Darkhouse Family and their adventures in bass music. Such creativity is supported by a network of small labels (Bubblewrap, Jealous Lovers Club, Flower of Phong), festivals such as HUB and Shape Records' From Now On, and a host of DIY promoters from club outfits Blue Honey and City Bass to the Joy Collective, which pushes queer/feminist punk and experimental music.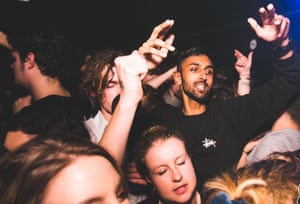 Advertisement

back to top